19 January 2007

–

*

DNK / RRSMCS Extra Event with Historic Acousmatic Music from Cologne, NEBL-987 and DJ Andre

*
Concert
series for
new live
electronic
and acoustic
music in
Amsterdam
–*–*–*–
19 January 2007
DNK / RRSMCS
- Extra Event.
Acousmatic Music / Garage Electronics / DJ Andre A.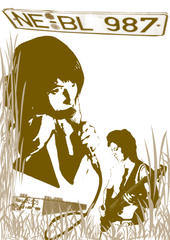 A DNK Amsterdam
RRSMCS
co-production, taking place at
OT301
Program:
Set 1: (22:00)
Acousmatic Music from Cologne
Electronic Works by:
Herbert Brün
Herbert Eimert & Robert Beyer
Franco Evangelista
Karel Goeyvaerts
Mauricio Kagel
Gyorgy Ligeti
Selected and Presented by Martijn Tellinga
Set 2: (23:30)
NEBL987
Sylvi Kretzschmar (Köln) - Roland 505, Vocals
Isabel Rauschenberger (Düsseldorf) - Bass, Vocals
"NE-BL 9 8 7. The music is driving at minimalistic Garage-Electronic with Noise and Darkwave elements, while lyrics are about leaving, escaping, disappearing. With evil noise and sweet singing the german girls-duo will drive you crazy. Krrrrrch!"
www.myspace.com/nebl987
Plus into the night A-Tunes from
DJ Andre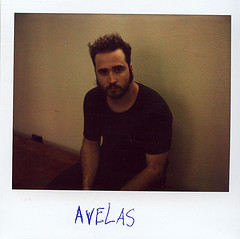 –*–*–*–